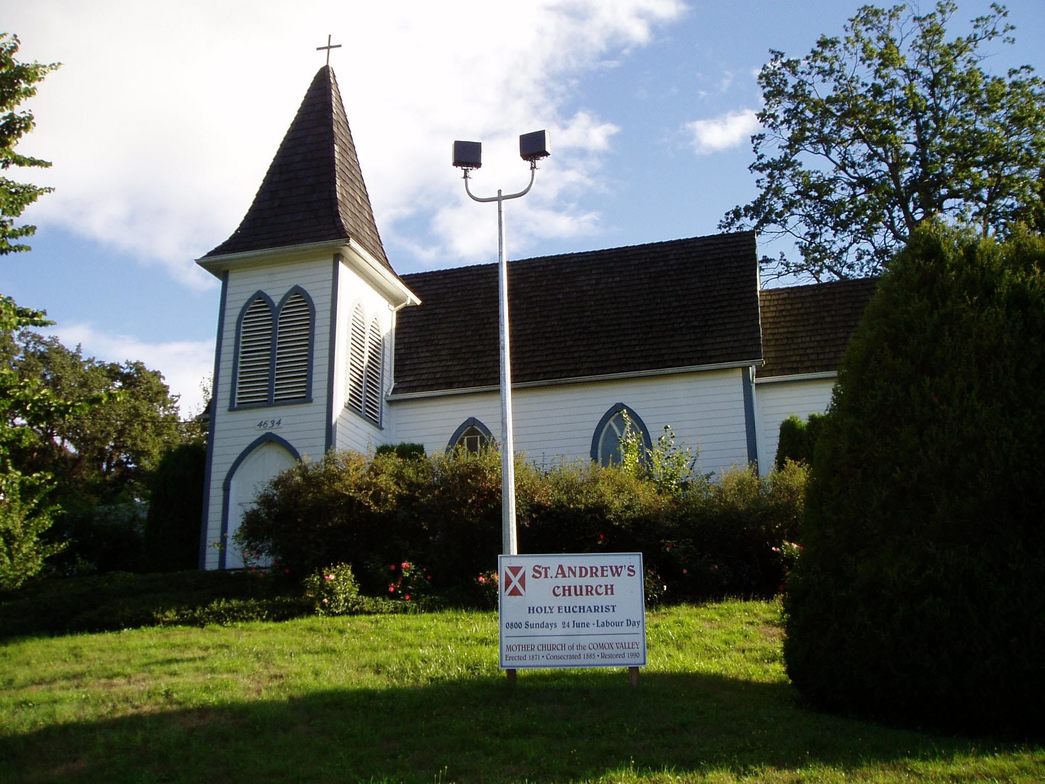 Save to your Calendar
Join us for Sunday Service at the Little White Church at the bottom of Mission Hill. Take a step back in time and experience how the early settlers worshipped. Summer services will be offered each Sunday at 8 am throughout the summer months beginning Sunday, June 2 till Sunday, September 1 and will be using the Book of Common Prayer.
St. Andrew's Church is located at the corner of N. Island Hwy and Dingwall Road.